NEW AND IMPROVED DESIGN!
A Flameless Handheld Induction Tool to remove rusted, seized or stripped nuts, bolts, bearings, gears, pins and more!
Lightweight, ergonomic and portable.
 BOLT BUSTER WORKS IN SECONDS!
You can heat a 3/4″ steel nut in less than 30 seconds. Stop spending hours struggling with loosening seized rusted bolts & nuts.  
Reduce fire hazards and damages commonly associated with Oxyacetylene torches!
Please Watch Operating Tips
BB2x – ACC HEAT INDUCTION KIT INCLUDES:
Light-Weight all-in-one design  for hard to reach areas (Weighs only 2.4 Lbs)

High Power 1800 watt Twice (2X) the power of the prior design

Comes with Advanced Coil Kit which includes
BBC-LITZ41
BBC-FLEX23
bbc-150L
BBC-125L
BBC-100L
BBC-134L
BBC-178
BBC-134
BBC-125
BBC-158
1 year limited warranty
Custom Storage Case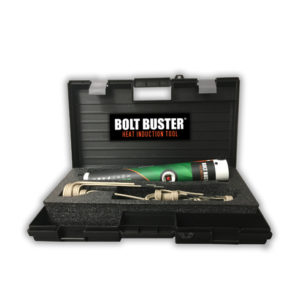 Built and Designed in America for Long Term Reliability
Thin and Cylindrical Housing for Hard to Reach areas
All inclusive coil kit with heavy duty storage case

Testimonials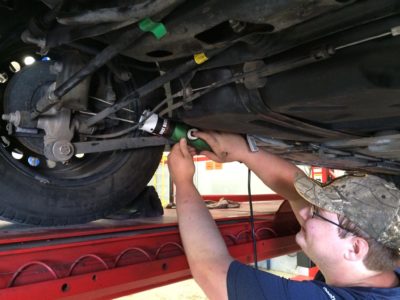 "You donated a bolt buster to us when we visited you at Vision Expo. Just wanted to thank you for helping us out and let you know it is being put to good use."- Stacy Estes at Red River Tech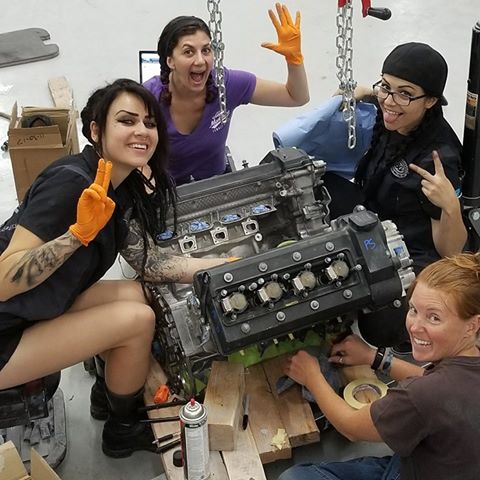 "We 

?

?

 our Bolt Buster! Saved our butts many a time during deconstruction!"-  Bogi Lateiner and her team. They are the stars of Velocity Channel All Girls Garage TV
"I think this is genius, absolute genius. This would have saved us hours back in the day."
"I hemmed and hawed about buying it at first, but I decided to spend the money and had no regrets at all."