FOR IMMEDIATE RELEASE
CONTACT:
DEBBIE LIGUORI
BOLT BUSTER™
A Division of LACE Technologies, Inc.
PHONE: 630-762-3865
WEBSITE: http://boltbusterinc.com
Bolt Buster TM announces the release of the BB2 240 Volt CE approved Torchless Heat Induction Tool. This innovate portable handheld heat induction tool can heat up anything metallic twice as fast as a torch without a flame. Uses includes, automotive repair, Farm Equipment maintenance, Marine ship Maintenance, Production, Lawn and tractor Repair, anything that requires safe and fast heat of metal.
What makes BB2 240 CE so unique is that it uses a proprietary circuitry that rivals competing units. The BB2 technology produces TRUE 1100+ watts of induction power which is over 90% efficient unlike other induction heaters that utilize older non efficient technology – it requires twice the amount of power to generate the same amount of induction 50% efficient.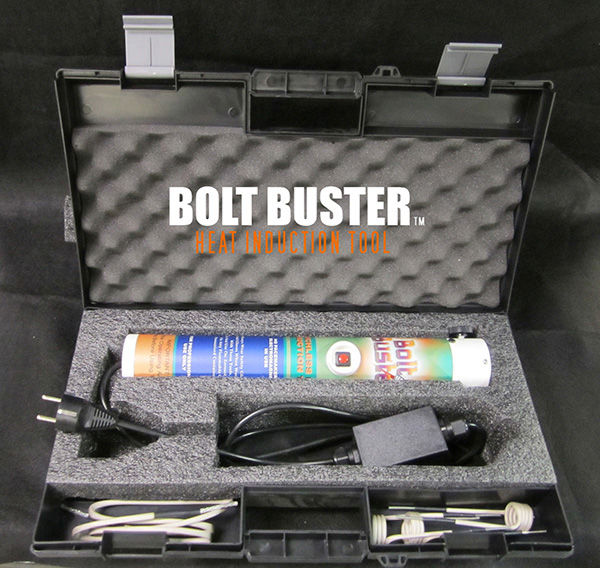 The product also comes with a 1 year Full parts and labor warranty.
This BB2 240 CE will be sold across all the European communities that uses 230 Volt 50/60Hz, Countries like Sweden, Norway, Finland, England, Ireland, Germany, and France among many others. Also across Southeast Asia.
All European Sales will be handled by our Direct office in the UK.

EUROPE CONTACT:
9 Apex Court, Bassendale Road,
Wirral International Business Park
Bromborough, Wirral, CH62 3RE
Tel: 44 0 151 334 0888
Fax: 44 0 151 346 1408
boltbuster@qualitek-europe.com
ABOUT Bolt Buster ™
Debbie Liguori – info@boltbusterinc.com
A Division of LACE Technologies, Inc.
315 Fairbank Street
Addison, IL. 60101
Charlie Han –Sales and Support
Tel# 630-762-3865 xt. 103
Fax# 630 762-3856